SAVYON THROUGHOUT THE WORLD
Savyon supplies to leading brands in Brazil, France, USA, UK, Canada, Colombia, Mexico, Uruguay, Poland and others.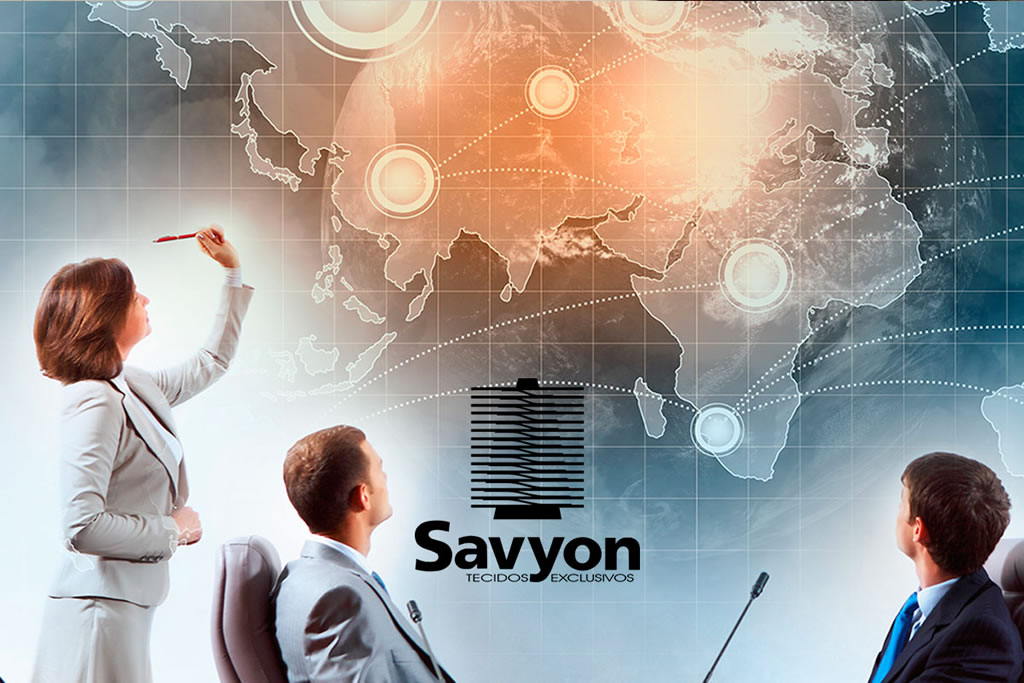 Always innovating, Savyon develops each year four large international collections of circular knitted fabric with 150 to 200 items, as well as 30 to 50 new articles every month to serve major brands. Savyon is the perfect Textile Industry for garment industries that intend to serve the global market with unique Jacquard Articles.
For 30 years Savyon Textile Industry Specialized in Jacquard, has been keeping track of the domestic and international market trends and innovations. Hence, well-known professionals and important brands of leading fashion markets seek our service and technical support to know, or even develop, high-quality Jacquard patterns and knitted fabrics for their collections.
STATE-OF-THE-ART JACQUARD TECHNOLOGY
Savyon Indústria Têxtil
For 40 years in the market, the company is one of the world's leading Jacquard manufacturers. Savyon's specialty is to develop Jacquard fabrics using different yarns with creativity and technology, providing unique products with extremely well-wrought wefts.
---
Products
Savyon is a global benchmark in designing and manufacturing knitted Jacquard fabrics. We create complex weaving patterns resulting in a world-class Jacquard supplied for major fashion brands.
R. Anhaia – 1131 – Bom Retiro
CEP 01130-000 – São Paulo – SP – BR
Fone: (55 11) 3222-2500
Savyon is present in major world markets: Brazil, France, USA, UK, Canada, Colombia, Mexico, Uruguay and Germany.
Order now!