EXCLUSIVE PROJECTS
Professionals expert in developing art in Jacquard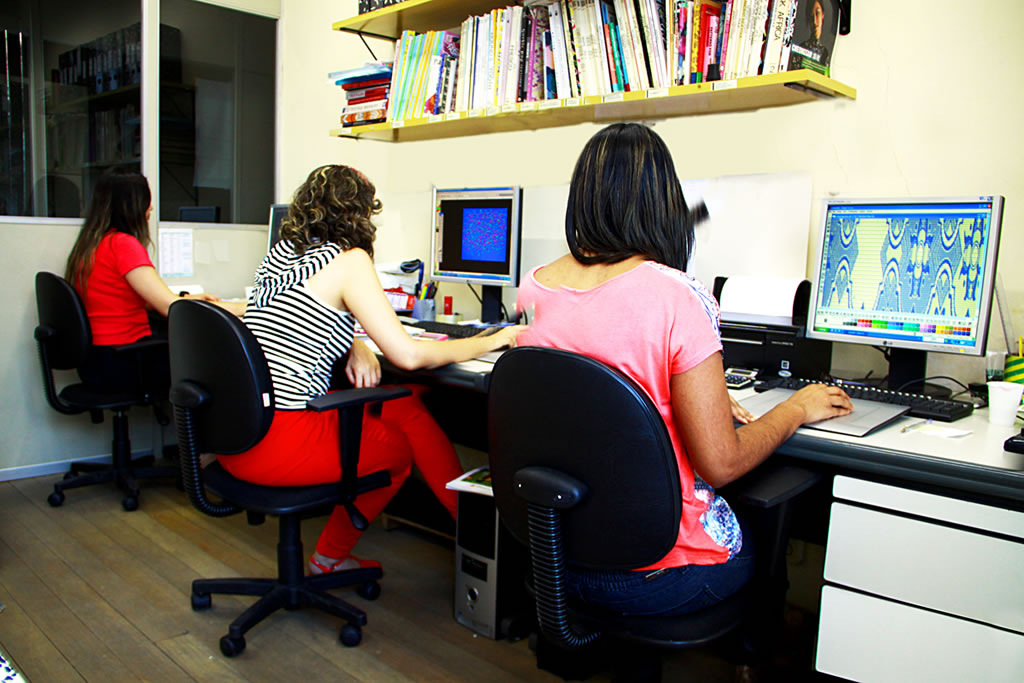 We provide to all our domestic and international customers a department to design and develop Jacquard Patterns together with our customers, to produce exclusive articles and collections, combining traditional craft with high industrial production.
Savyon's development department makes use of the latest design and production software connected to advanced circular weaving machines. What is developed in the screen can be controlled during the online production. Hence, the technology and expertise of our designers, combined with quality, result in Savyon standard when it comes to producing Jacquard knitted fabric patterns.
With presence in the most relevant markets and fashion events, Savyon also sets Jacquard Knitted Fabric fashion trends thanks to the technical development and innovation of our designers and engineers.
At the Showroom, in São Paulo, or in major international events, you can meet our professionals and start your unique Jacquard knitted fabric project.
STATE-OF-THE-ART JACQUARD TECHNOLOGY
Savyon Indústria Têxtil
For 40 years in the market, the company is one of the world's leading Jacquard manufacturers. Savyon's specialty is to develop Jacquard fabrics using different yarns with creativity and technology, providing unique products with extremely well-wrought wefts.
---
Products
Savyon is a global benchmark in designing and manufacturing knitted Jacquard fabrics. We create complex weaving patterns resulting in a world-class Jacquard supplied for major fashion brands.
R. Anhaia – 1131 – Bom Retiro
CEP 01130-000 – São Paulo – SP – BR
Fone: (55 11) 3222-2500
Savyon is present in major world markets: Brazil, France, USA, UK, Canada, Colombia, Mexico, Uruguay and Germany.
Order now!