DEVELOPMENT CENTER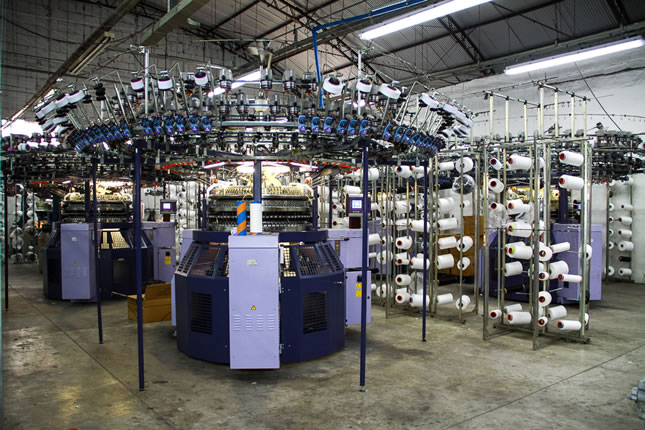 Innovation, research and craft in the development of the best Jacquard design for international fashion.

High technology combined with the creativity of our development team results in superior Jacquard patterns for demanding customers throughout the world. What is developed in the screen can be controlled during the online production. Hence, the technology and expertise of our designers result in Savyon quality standard when it comes to producing Jacquard Knitted Fabric.
SHIPPING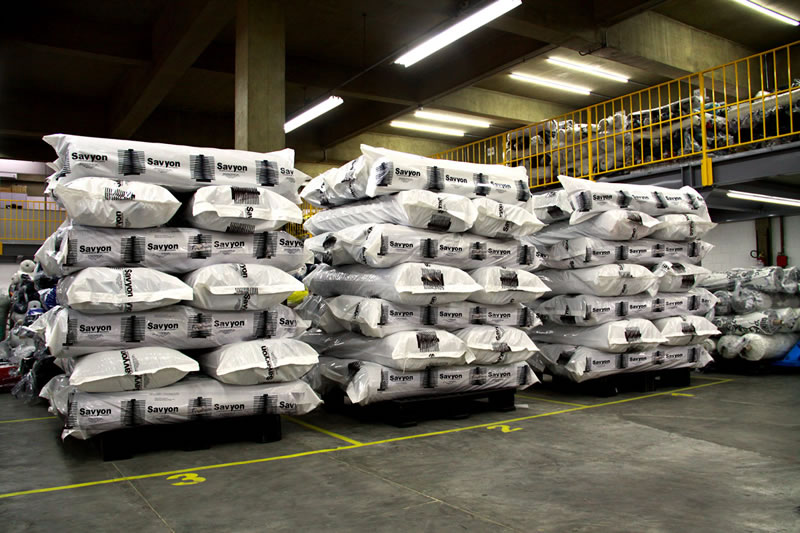 We manufacture in Brazil Jacquard knitted fabric acknowledged by major international brands for the whole America and Europe

We produce extremely distinguishing, high-quality Jacquard Knitted Fabrics in industrial scale for the domestic, American and European markets.
SHOWROOM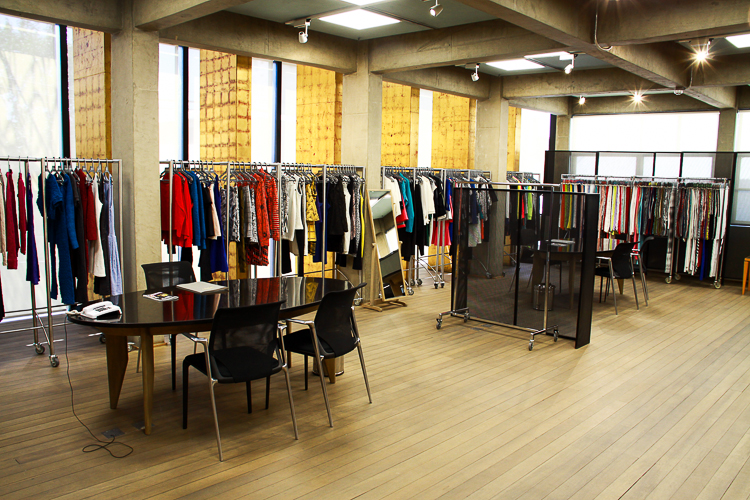 You may see Savyon's Jacquard Knitted Fabrics at the company's head office in São Paulo or in the main international fashion events.

Four yearly collections, as well as constant launching of new products, may be seen by our customers in-person at the Showroom, in São Paulo, and at international fairs supported by our technical team and Savyon's bespoke customer service.
MANUFACTURING UNIT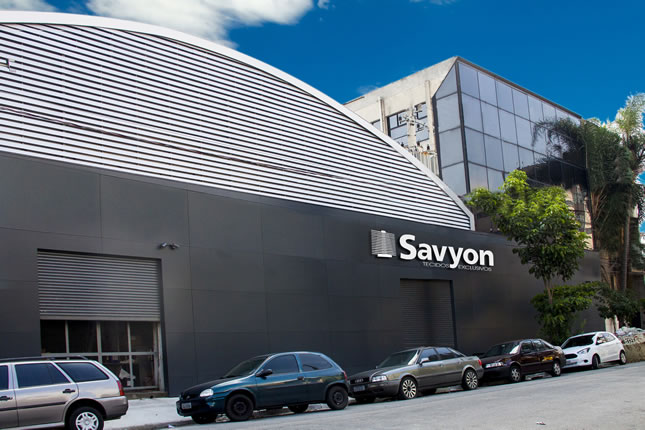 Savyon is based in its own building in the largest city of Latin America, São Paulo – Brazil

Savyon's more than five thousand square meters comprise a world-class manufacturing complex, Show Room, Export area, Development and Design and team of highly-qualified technicians, Designers and Engineers at the service of Jacquard Knitted Fabric innovation and quality for its customers.
EQUIPMENT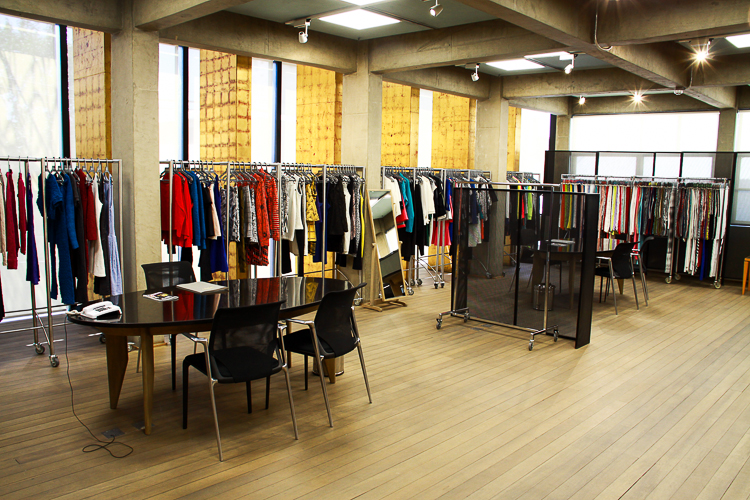 Advanced electronic circular Jacquard machines integrated to production and development.

We constantly upgrade our software and equipment, such as the advanced Jacquard Knitted Fabric electronic circular weaving machine.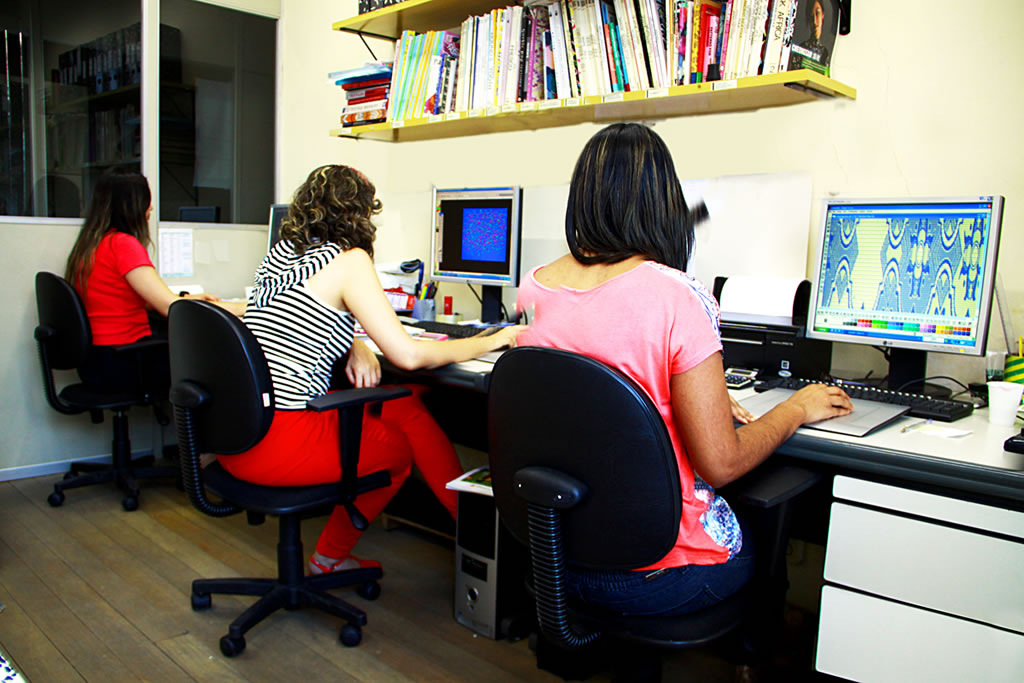 We provide to all our domestic and international customers a department to design and develop Jacquard Patterns together with our customers, to produce exclusive articles and collections, combining traditional craft with high industrial production.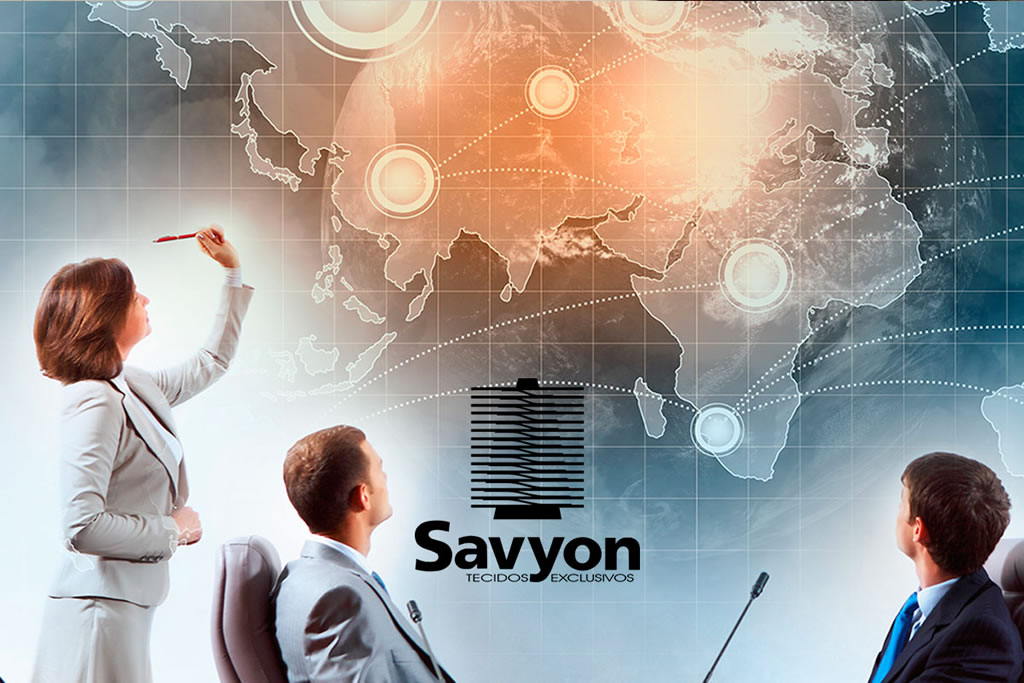 Always innovating, Savyon develops each year four large international collections of circular knitted fabric with 150 to 200 items, as well as 30 to 50 new articles every month to serve major brands. Savyon is the perfect Textile Industry for garment industries that intend to serve the global market with unique Jacquard Articles.